I was doing some reading on the internet this morning, when I saw
this post
about The Toy Hall of Fame.
I didn't even know there was such a thing as, The Toy Hall of Fame!
Anyway, apparently, one of the newest 'inductees' to The Toy Hall of Fame is, none other than, The Stick. Now, that may sound ridiculous to some, but I think they would have been mistaken
not
to induct The Stick.
Let me show you why I feel that way...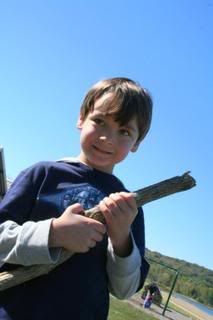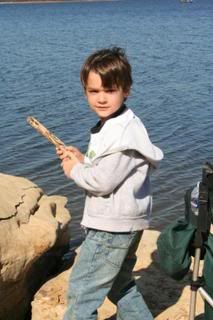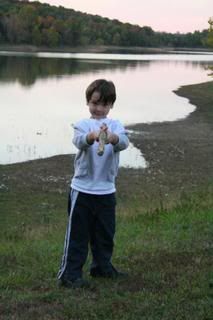 Jacob found that stick while we were on our camping trip, last month. He took it everywhere with him. Now, here is a picture of Jacob from this morning...
Yep. Same stick. Although, it has been banished to the garage by his Daddy, who thinks 'sticks' don't belong in the house.
Where IS his imagination?
That stick is one of Jacob's favorite toys. It gets played with outside, taken in the car, and it even gets fought over. Unfortunately, his little sister thinks it's a pretty neat toy, too.
So, I think it was very appropriate for The Stick to be inducted into The Toy Hall of Fame. Now, if we could get them to induct The Pot, The Pan, and The Cardboard Tube.
Or, my personal favorite, The Toilet Training Seat.